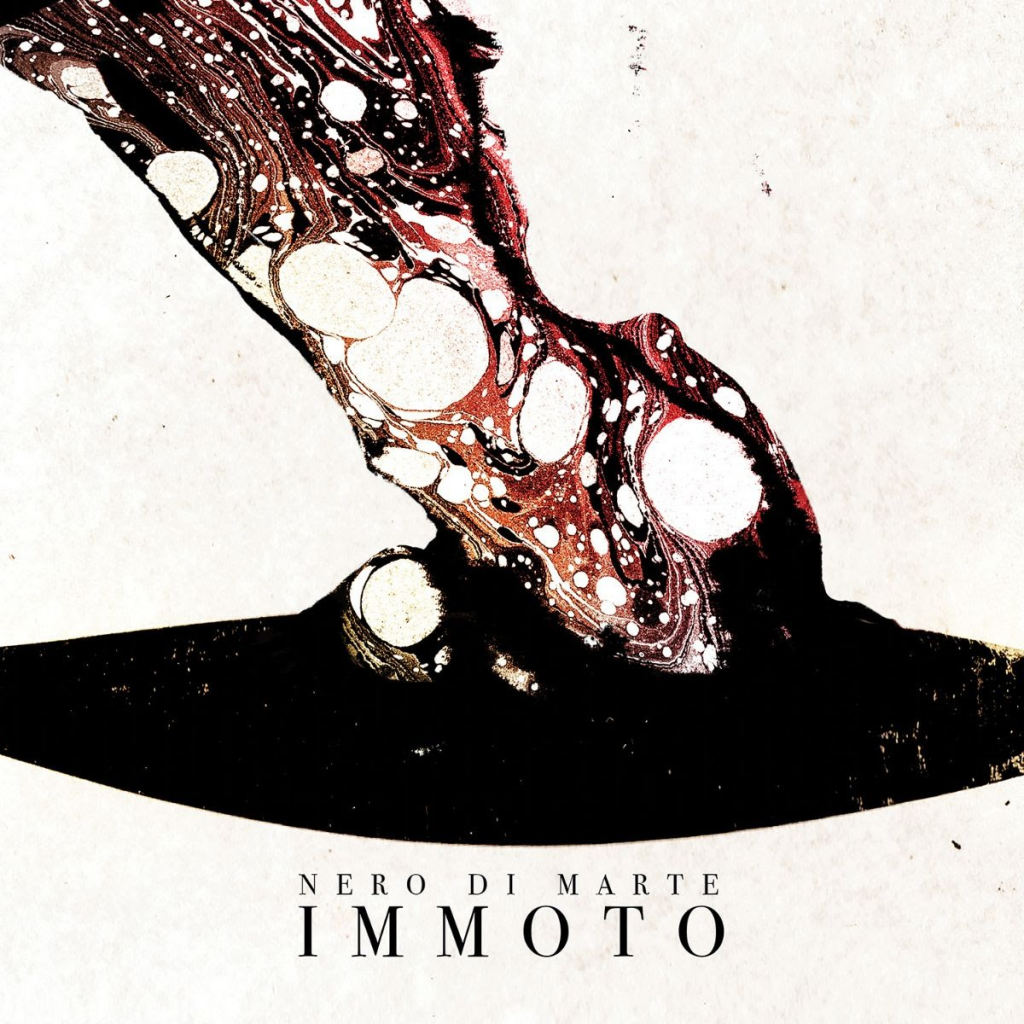 Our new album 'IMMOTO' will be out Jan 24th 2020 on Season of Mist.
Preorders are up now: https://smarturl.it/NeroDiMarteShop
Available in CD Digipak and Gatefold 2LP in transparent red (limited to 150 copies) and black.
Today we present to you SISYPHOS. The opening track to 'IMMOTO' is out exactly 5 years from the release of our previous album 'DERIVAE'. We have come a long way from then, with many transformations both behind and ahead of us. Inspired by the myth of Sisyphus and the work of Camus, this seems like the best place to start: a reflection on past, present and future in music and lyrics.
'IMMOTO' Track-list
1. Sisyphos (11:30)
2. L'Arca (8:42)
3. Immoto (12:59)
4. Semicerchi (7:14)
5. La Casa del Diavolo (12:00)
6. Irradia (10:05)
7. La Fuga (4:37)
Total playing time: 1:07:10
Cover artwork by Alex Eckman-Lawn
Recorded/Mixed/Mastered at Studio73 in Ravenna (IT), between Sep 2018 and Feb 2019